aibo Programming Contest:aibo Linkable App Category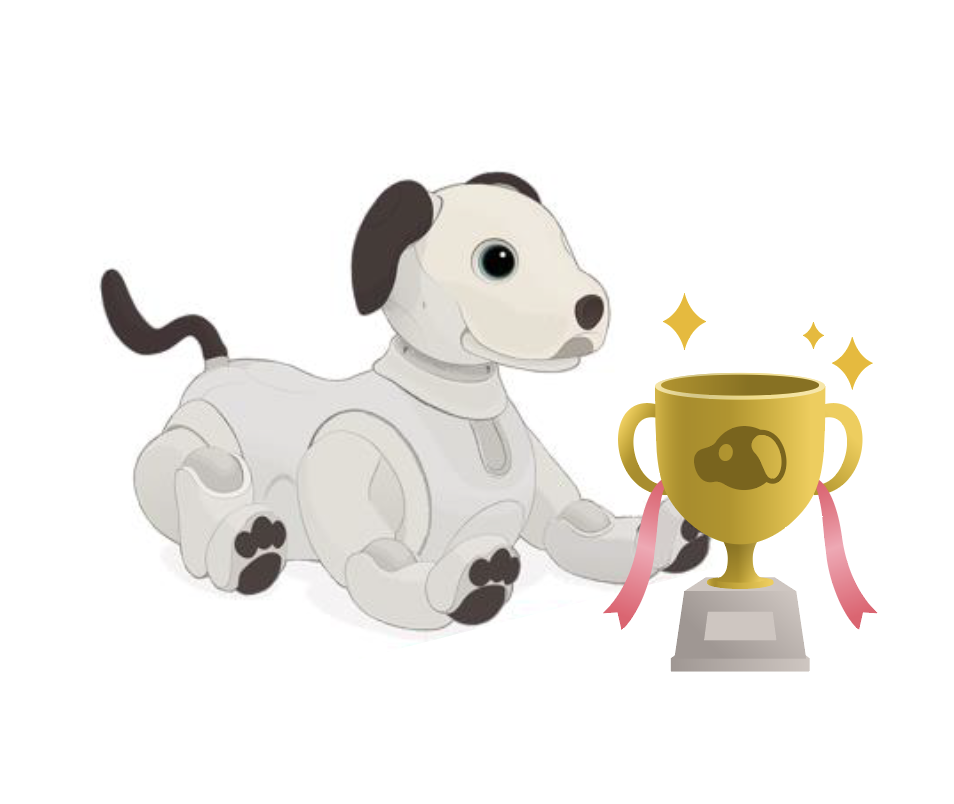 aibo Linkable App Category
Please post your ideas for the aibo Linkable App according to the theme.
Award List
  ・Grand Prize (1 person):
    ・Special online tour with aibo development team
    ・Laptop Case
    ・Notebook
    ・Sticker
  ・Runner Ups Award (2 people):
    ・Notebook
    ・Sticker
  ・aibo Development Team Award (1 person):
    ・Notebook
    ・Sticker
  ・Participation award:
    ・Special Wallpaper Downloads
How to Join the Contest?
1.Create an idea based on the theme.
2. Take a photo or video showing aibo so that you can see the image of the idea.
3. Post on Twitter with your account with the hashtag "#aiboIdeaContest". Please include the title and the content of your idea.
4. If you are applied correctly, you will receive "like" from aibo official account.
If you don't receive "like" after waiting for a week, please check the hashtag and post again.
Judging Method
We are planning a review by the aibo development team, a vote by the aibo owner, and a review by Izumi Kawanishi, who is aibo development manager.
Details regarding the voting of aibo owners will be provided later.
Japanese posts can be translated and viewed using Twitter's translation function.
[Judging Criteria]
Enjoyment with aibo – 34%
Charm of aibo – 33%
Feasibility – 33%
See Official Contest Rules and link out to a page that just has these rules.